1175 main street, hingham, ma 02043
This house dates to the time when Crow Point was a rollicking summer retreat for people taking the steamer boats from Boston or summering on the shore. Samuel Downer, a successful businessman who created this charming community focused on the amusement park at one end of Hingham Harbor.

The amusement park is long gone, though some vestiges of the stones wharves where the steamer boats docked remain, but some of the houses that were built at that time remain and retain their light hearted style.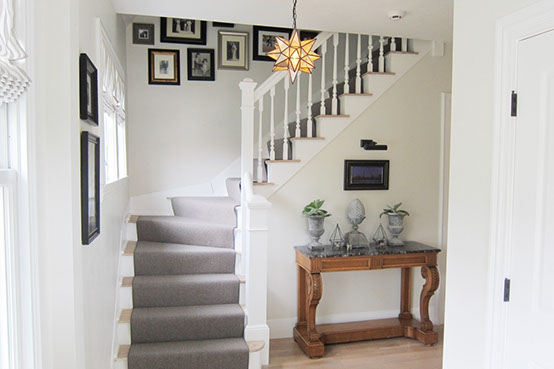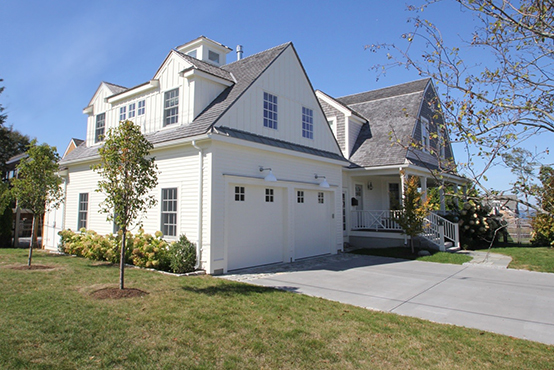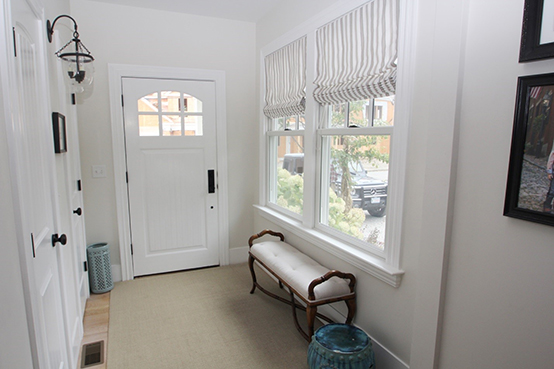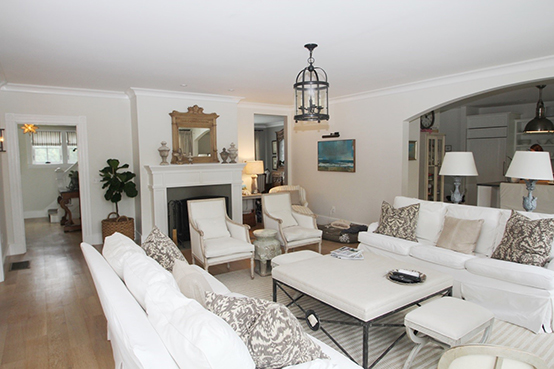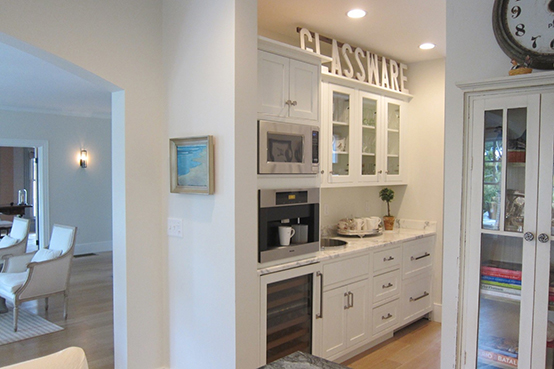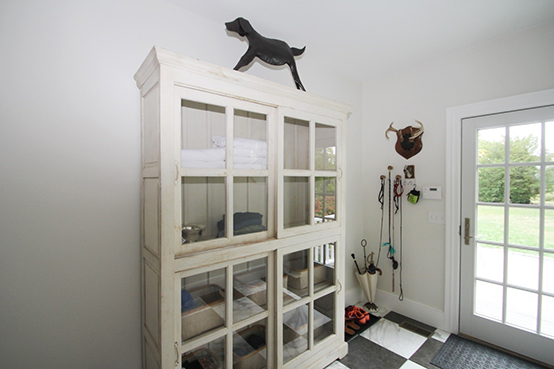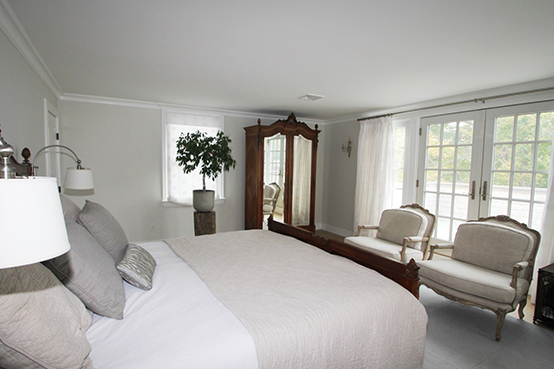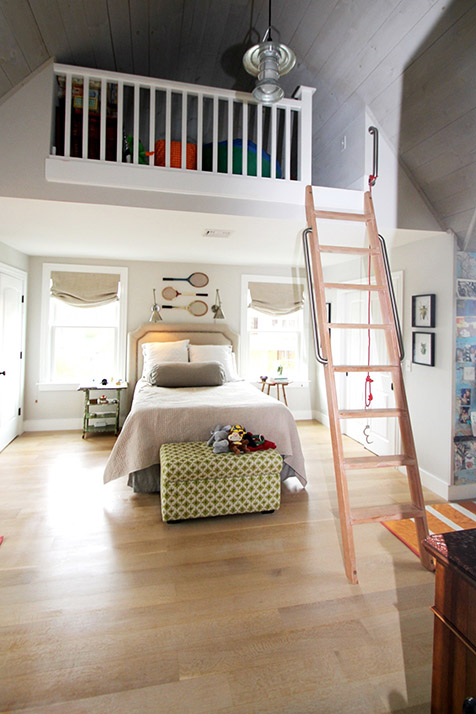 The house was in good condition but did not take advantage of the views of Boston Harbor, and the new owners were looking for a more sophisticated approach and more useful spaces for their life as a family with a young son.
The entry hall introduces the calming décor using chiefly white and shades of gray. Bleached plank floors throughout the house retain the feel of the original house but lend a light, unifying foundation to the spaces.
The living room has an air of formality, but also has casual comfortable furnishings. On one side is a fireplace rimmed with dark stone, and on the other, French doors and windows overlook the porch, pool area, and Boston Harbor beyond.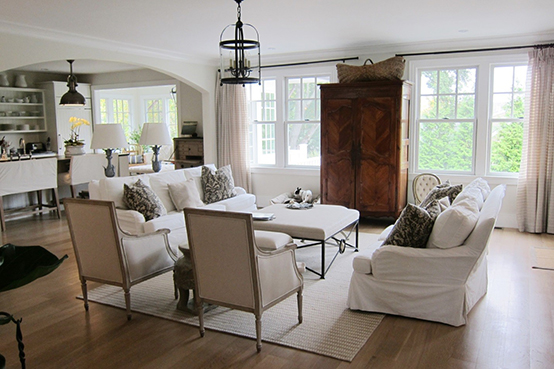 Adjoining the living room on one side is the lovely den that utilizes the original bay window and another fireplace. Grass cloth warms the walls and French doors provide quiet and privacy while allowing light to pass from the den to the living room.
The other side of the living room is open to a contemporary kitchen. Clean, clear open shelving and counters along one wall are made possible by copious pantry and cabinet space elsewhere. The unusual upholstered benches at the counter make it a comfortable family gathering place. The soft seating contrasts with the strong industrial note of the pendant lighting.
More seating and another pool and water view is found in the porch at one end of the kitchen
and is enjoyed by everyone including their son and the treasured family dogs!
In the back hall an elaborate dog door and covered ramp leads to the side yard, and dog supplies have a cabinet of their own.
Upstairs, the master suite continues the restful and subdued palette and a sheltered balcony off the master bedroom offers another view of the pool and the water beyond.
The boy's bedroom has a rustic plank ceiling, play loft and study alcove.
The master bath has a lovely tub lit by a pair of windows facing the carriage house. The strong statement of the graceful soaking tub is counterbalanced by the glass rod framework of the double sinks on a thin slice of stone with wall-mounted faucets.
This house now suits all seasons and a modern family, yet retains the light-hearted style of its historical past.